LH-C (30 Caps) (Lung Support TCM Conc.)
$39.95 ( $49.95)
---
Benefits:
A combination of Traditional Chinese Medicine (TCM) ingredients.
Deficient conditions in TCM.
How It Works:
Nature's Sunshine's Chinese herbal combinations are based on 5000 years of Chinese herbal tradition. Traditional Chinese Medicine (TCM), which includes the use of herbal medicine, continues to provide primary healthcare throughout Asia even in these modern times.This Chinese combination was specially formulated to supplement the needs of a weakened metal constitution. The metal element in TCM philosophy is related to the lungs and colon. Metal people are considered precise, orderly and reserved.The Chinese call this formula fu lei, which can be translated to mean "strengthen the weak and thin." In TCM philosophy it is believed that when the metal element is weak, the upper body and respiratory system are affected.
Ingredients:
Medicinal Ingredients: Each capsule contains Astragalus membranaceus (huang qi) root 52 mg;Aster tataricus (zi wan) root 39 mg; Gentiana macrophylla (qin jiao) root 34 mg; Platycodon grandiflorus (jie geng) root 30 mg; Anemarrhena asphodeloides (zhi mu) rhizome 26 mg; Angelica sinensis (dong gui) root 26 mg; Bupleurum chinense(chai hu) root 26 mg; Lycium chinense (di gu pi) root bark 26 mg; Ophiopogon japonicus (mai men dong) tuber 26 mg; Panax ginseng (ren shen) root 26 mg;Atractylodes macrocephala (bai zhu) rhizome 22 mg;Citrus reticulata (chen pi) fruit pericarp 22 mg;Citrus reticulata (qing pi) immature fruit pericarp 22 mg; Schisandra chinensis (wu wei zi) fruit 22 mg;Typhonium flagelliforme (shui ban xia) rhizome 22 mg and Glycyrrhiza uralensis (gan cao) rhizome 13 mg. all standardized to a 4.8:1 extract. Non-medicinal Ingredients: Gelatin, magnesium stearate and silicon dioxide.
Recommended Use:
Dosage (adults): Take one capsule with a meal daily. 
---
---
People Search These Products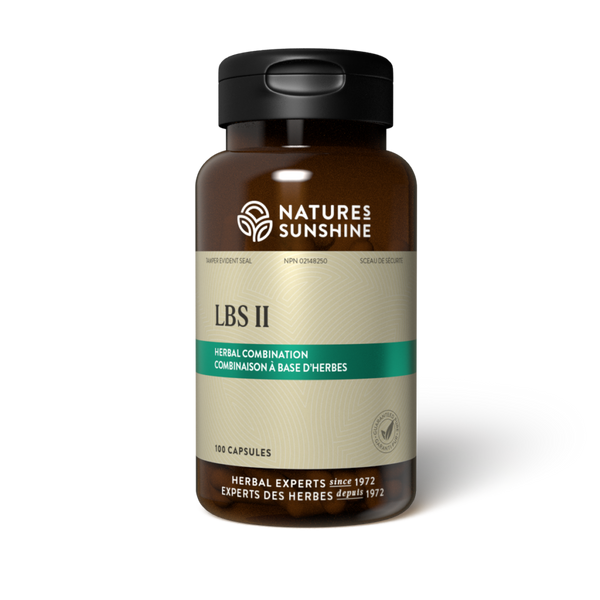 LBS II (100 capsules)
$23.95 $29.25
---
 PREMIUM CUSTOMER LOWEST PRICE - $23.21 + Free - Click Here   How It Works: Intestinal health is fundamental to the overall good health of the body. Ideally, people should have an adequate bowel movement once a day, but many years on a highly refined Western diet may have...
Probiotic 11 (90 capsules)
$47.95 $55.95
---
 LOWEST PRICE, PREMIUM CUSTOMER: $41.96 + FREE SHIPPING - Click Here! Benefits: Supplemental probiotic to help replenish gut flora. A probiotic formula of live microorganisms that contribute to a natural healthy gut flora. Overall intestinal health formula, safe to take day in and day out for both adults and children....
Chlorophyll Liquid, Paraben-free (473 ml)
$26.95 $29.95
---
PREMIUM CUSTOMER LOWEST PRICE - $22.46 + Free - Click Here! Benefits: Makes 47 cups (250 mL) of Chlorophyll Water! A refreshing general tonic green drink. Chlorophyllin can be used to control body adours, as an internal deodorant.   How It Works Due to popular demand, we are proud...