Zerenity (30 caps)
$41.95 ( $53.95)
---
Benefits:
Helps to temporarily promote relaxation and metabolize carbohydrates, fats and proteins.
Helps to maintain proper muscle function, healthy skin, immune function, connective tissue formation and normal growth.
How It Works:
Zerenity is formulated to help those experiencing acute stress and nervousness to find quick, temporary relaxation and calm. Zerenity is formulated around the patented botanical ingredient known as Zembrin®, or Sceletium tortuosum, a South African herb with more than 300 years of documented indigenous use to support the nervous system and produce feelings of calm and relaxation in healthy people. NSP's Zerenity formula also contains the amino acid L-theanine, vitamin B1, magnesium,and zinc as supportive ingredients.
Ingredients:
Medicinal Ingredients: Each capsule contains L-theanine 52 mg; magnesium (citrate) 40 mg; Sceletium tortuosum (sceletium) herb top 25 mg of a 2:1 extract; vitamin B1 (thiamine mononitrate) 5 mg and zinc (gluconate) 1 mg. Non-medicinal Ingredients:cellulose, gelatin, magnesium stearate (vegetable).
Recommended Use:
Dosage (adults):Take one capsule once daily with food. Take a few hours before or after taking other medications.
More info here
---
---
People Search These Products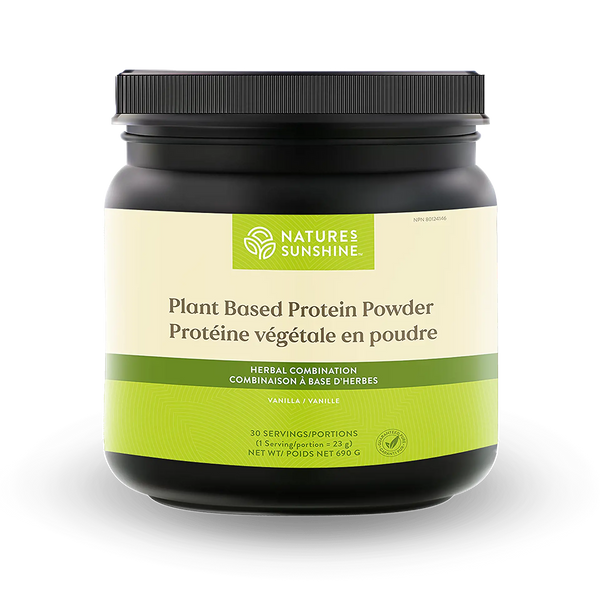 Plant Based Protein Powder
$84.95 $99.95
---
High quality plant-based protein powder blend combining five of the best performing, highest quality, well absorbed and tolerated plant protein sources providing 18 g of protein per serving. Provides all nine essential amino acids in a pleasant tasting vanilla flavour powder. Free of lactose, dairy, gluten and soy. Assists in...
Free Nature's Sunshine Premium Customer Status
FREE $10.00
---
Premium Customer Status is FREE until September 30th, 2023. New Sign-Ups Only. Just Add Products to Cart! Your shipping cost will be refunded as soon as we verify your status (up to 1 hour, except weekends). Your additional discount will be applied as soon as we process your order, and you...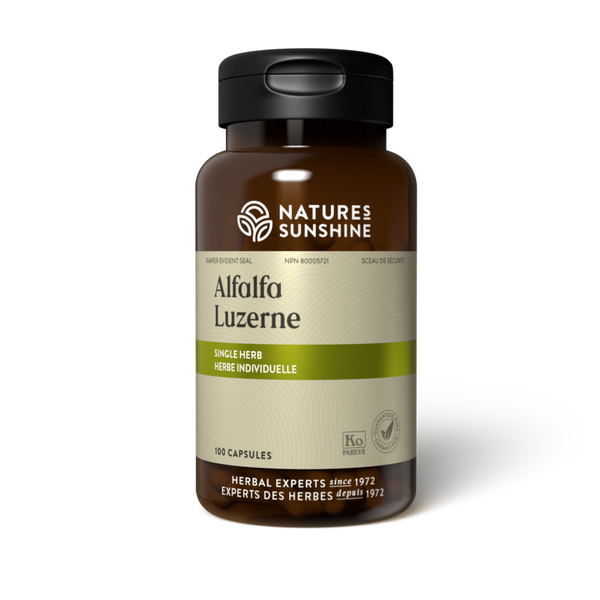 Alfalfa (100 caps)
$18.95 $24.95
---
Benefits:An excellent nutritive plant that can be incorporated into the everyday diet.Traditional used in herbal medicine as a nutritive tonic. How It Works:Alfalfa is a highly valued legume forage. It has been heralded as having the highest feeding value of all commonly grown hay crops. The plant was used by...