Flax Seed Oil (60 caps)
$39.95 ( $44.95)
---
Benefits:
Source of essential fatty acids, alpha-linolenic acid and omega-3 fatty acids for the maintenance of good health.
NSP's Flax Seed Oil is sourced from brown flax seeds and is 100% organic and unrefined. Obtained through cold pressing of the seeds.
How It Works:
Nature's Sunshine Flax Seed Oil is an excellent plant source of essential fatty acids (EFAs). Flax Seed Oil is also an excellent source of omega-3 fatty acid, as well as omega 6, and omega-9 fatty acids. The body requires EFAs for proper brian and cell membrane maintenance, nerve development and health, mood, inflammation control, and hormonal balance. These fatty acids are called 'essential' because they are necessary for health, and they cannot be produced within the human body but must supplied from the diet.
Ingredients:
Medicinal Ingredients: Each softgel capsule contains Linum usitatissimum (flax seed) oil 1000 mg with the following potencies:Omega-3 (45-60%), Omega-6 (13-20%) and Omega-9 (14-23%). Non-medicinal Ingredients:  Gelatin, glycerin, purified water, carob
Recommended Use:
Dosage (Adults, adolescents and children >5 years):Take one capsule once daily.
---
---
People Search These Products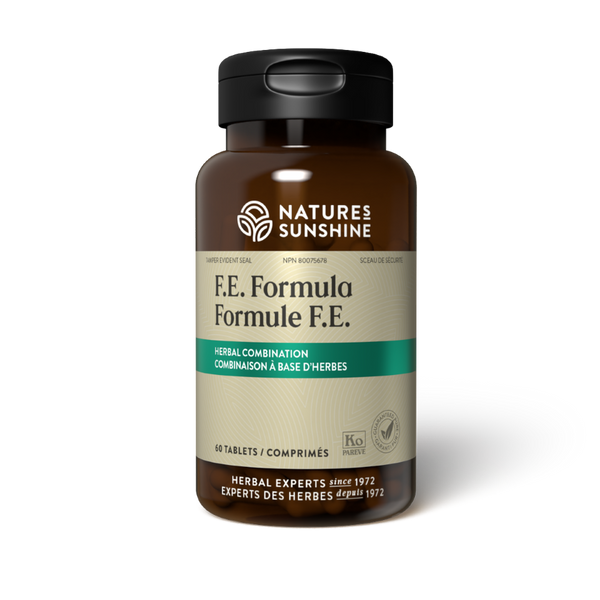 F.E. Formula (60 tablets)
$31.95 $36.95
---
Benefits: Helps relieve symptoms associated with menopause. Contains black cohosh extract of 2.5% triterpene glycosides. How It Works: F.E. Formula, short for Flash Ease, is a traditional herbal formula to support a woman during the change of life known as menopause. It consists of the time-honoured herbs black cohosh (concentrated...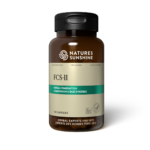 FCS II (100 caps)
$29.95 $35.95
---
Benefits: For the relief of menstrual pain or cramps. A formula of traditional, time-honoured herbs for women during her pre and post-menstrual cycle. How It Works: FCS II is a traditional female formula designed to help relieve the symptoms associated with pre- and postmenstrual syndrome (PMS). Woman have long embraced...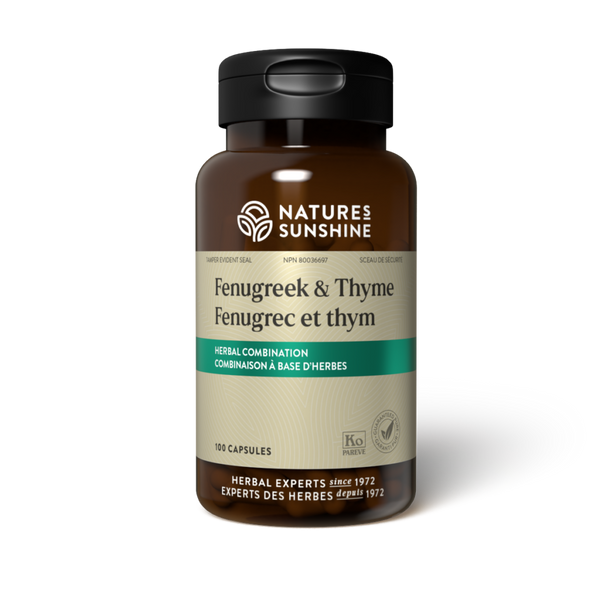 Fenugreek and Thyme (100 caps)
$23.95 $27.95
---
Benefits: Used in Herbal Medicine as a digestive tonic to aid digestion. It has also been used in Herbal Medicine as a mild laxative, to help stimulate the appetite, and to help relieve dyspepsia and gastritis. How It Works Nature's Sunshine Fenugreek and Thyme is a popular combination for nutritionally...