K-C TCM Concentrate (30 capsules)
$45.95 ( $49.95)
---
Benefits:
A combination of Traditional Chinese Medicine (TCM) ingredients.
How It Works:
Nature's Sunshine's Chinese herbal combinations are based on 5000 years of Chinese herbal tradition. Traditional Chinese Medicine (TCM), which includes the use of herbal medicine, continues to provide primary healthcare throughout Asia even in these modern times. The Chinese call this formula qu shi, which can be translated as "to get rid of dampness." K-C is designed to help you in Traditional Chinese way. According to Chinese concepts, astragalus may help to clear retained water from the body.
Ingredients:
Medicinal Ingredients: Each capsule contains Saposhnikovia divaricata (fang feng) root 38 mg; Wolfiporia extensa (fu ling) sclerotium 38 mg; Chaenomeles speciosa (mu gua) fruit 34 mg; Morus alba (sang bai pi) root bark 34 mg; Astragalus membranaceus (huang qi) root 30 mg; Alisma plantago-aquatica (ze xie) rhizome 26 mg; Atractylodes macrocephala (bai zhu) rhizome 26 mg; Magnolia officinalis (hou po) stem bark 26 mg; Paeonia lactiflora (chi shao) root 26 mg; Plantago asiatica (che qian zi) seed 26 mg; Polyporus umbellatus (zhu ling) sclerotium 26 mg; Cinnamomum aromaticum (rou gui) twig 21 mg; Citrus reticulata (chen pi) fruit pericarp 21 mg; Typhonium flagelliforme (shui ban xia) rhizome 21 mg; Zingiber officinale (gan jiang) rhizome 21 mg and Glycyrrhiza uralensis (gan cao) root 13 mg all standardized to a 7:1 extract. Non-medicinal Ingredients: Gelatin, magnesium stearate, and silicon dioxide.
Recommended Use:
Dosage (Adults): Take one capsule with a meal daily. For prolonged use, consult a practitioner.
---
---
People Search These Products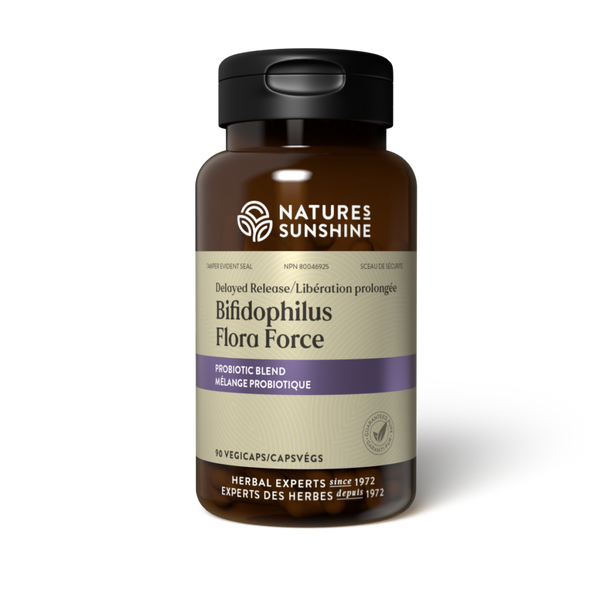 Bifidophilus Flora Force (90 caps)
$44.95 $48.95
---
SAVE $12 !  BUY NOW: $36.71 + FREE SHIPPING   Benefits: Source of probiotics that temporarily modify gut flora. How It Works:Bifidophilus Flora Force contains several billion friendly bacteria per capsule from four different strains:Lactobacillus casei, Lactobacillus rhamnosus, Lactobacillus acidophilus and Bifidobacterium longum. The formula also contains short- and long-chain...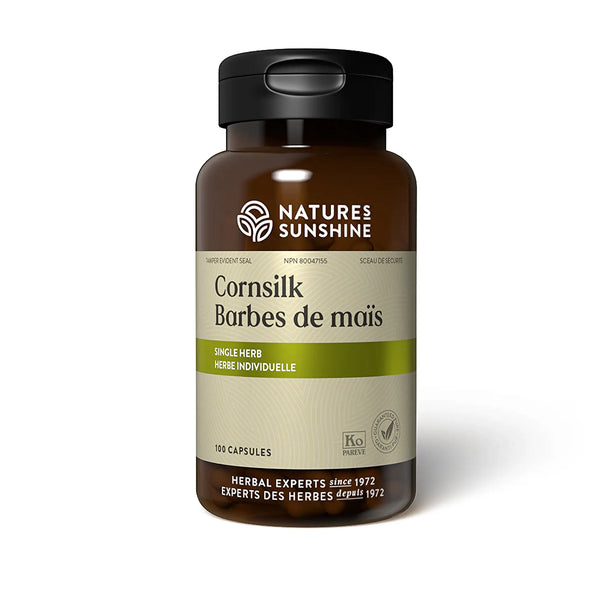 Cornsilk (100 caps)
$30.95 $33.95
---
 SAVE $8 + GET FREE SHIPPING: $25.46 BUY NOW! Benefits: Traditionally used in Herbal Medicine as a mild diuretic and urinary demulcent. How It Works: This single herb is well known for its benefit to the urinary system. It is commonly use on its own or in combination with other...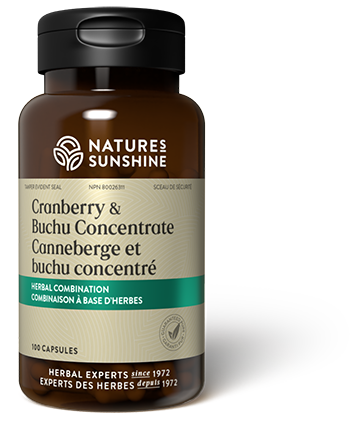 Cranberry and Buchu Conc. (100 caps)
$39.95 $43.95
---
 SAVE $11 + GET FREE SHIPPING: $32.96 BUY NOW! Benefits: Used in Herbal Medicine to help prevent urinary tract infections. How It Works: Cranberry & Buchu Concentrate is a specially designed herbal combination for the prevention of infections in individuals prone to urinary tract infections. Urinary tract infections (UTI) attack...