LYM-Mx (100 capsules)
$30.95 ( $35.95)
---


Benefits:
Vitamin/mineral supplement in a base of herbs.
Vitamin B6, magnesium and Vitamin C all help the body to metabolize fats and proteins.
Beta carotene (as a source of Vitamin A) and Vitamin D both help in the development and maintenance of bones and teeth.
How It Works:
LYM-Mx is designed to provide nutrients essential for optimum health. It includes herbs traditionally used in immune supporting formulas.
Ingredients:
Medicinal Ingredients: Each capsule contains Vitamin C (ascorbic acid) 50 mg; magnesium (oxide) 12.5 mg; Vitamin B6 (pyridoxine hydrochloride) 2.5 mg; betacarotene 1250 IU (187.5 µg) and Vitamin D2 100 IU (2.5 µg). Non-medicinal Ingredients: Alfalfa, chamomile, Coenzyme Q10, echinacea purpurea, clivers, gelatin, lecithin, parthenium integrifolium, Siberian ginseng, sodium copper chlorophyllin, yarrow, and garlic.
Recommended Use:
Dosage (adults): Take two capsules with breakfast and two capsules with lunch daily.
---
---
People Search These Products
Lavender, Organic Essential Oil (15ml)
Sold Out $45.70
---
Nature's Sunshine Lavender Oil Benefits: Used in Aromatherapy as a nervine/calmative Used in Aromatherapy to help relieve headaches How It Works: Regarded for its relaxing and peaceful fragrance, Lavender is well-suited for many everyday applications. Though it has long been valued for its calming properties, don't underestimate the utility of...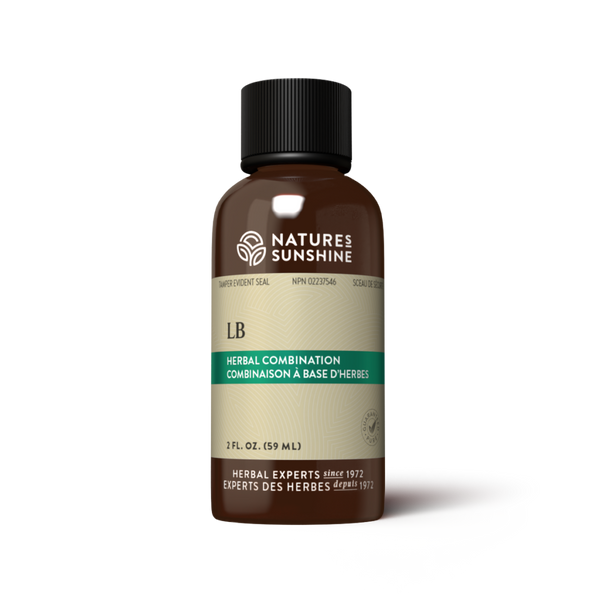 LB Extract (59 ml liquid)
$27.95 $35.95
---
Benefits: Traditional Herbal Laxative formula. How It Works: Nature's Sunshine LB Extract is a lower bowel liquid herbal laxative formula of 10 herbs. Liquid extracts are fast-acting. A principle herb in this formula is cascara sagrada. First named "sacred bark" by 16th century Spanish explorers, cascara sagrada has become one of...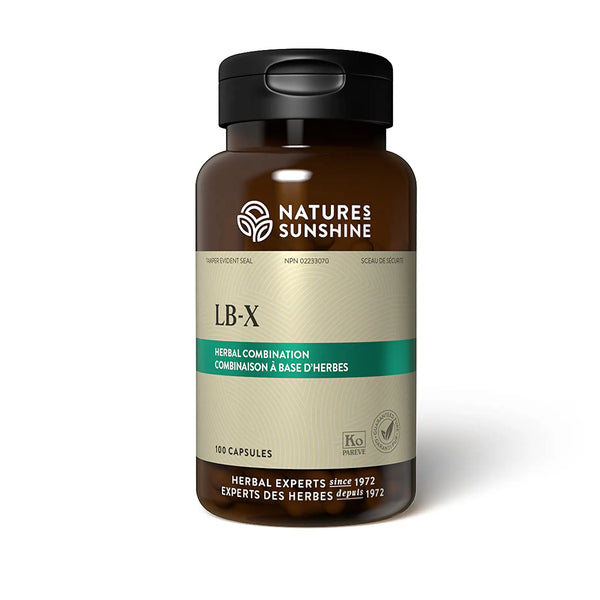 LB-X (100 capsules)
$27.95 $35.95
---
Benefits: For the relief of occasional constipation. For the relief of occasional constipation and associated flatulence or colic. How It Works: Originally formulated by John R. Christopher, LB-X is one of Nature's Sunshine's most popular herbal laxatives. LB-X enhances the eliminative and detoxifying functions of the body. The formula increase...