P-14 (100 capsules)
$44.95 ( $48.95)
---
Benefits:
Contains mucilaginous herbs that soothe irritated mucous membranes.
Capsicum is traditionally used in Herbal Medicine to aid digestion.
How It Works:
Nature's Sunshine P-14 is a herbal combination containing 13 time-honoured botanicals to primarily support the digestive and intestinal system. P-14 contains the mucilaginous herbs slippery elm, mullien and marshmallow which have a soothing effect on the irritated mucous tissues in the body, including the gastrointestinal tract.
Ingredients:
Medicinal Ingredients: Each capsule contains Taraxacum officinale (dandelion) root 80 mg; Allium sativum (garlic) bulb 67 mg; Hydrastis canadensis (goldenseal) root and rhizome 50 mg; Barosma betulina (buchu) leaf 45 mg of a 3:1 extract; Juniperus communis (juniper) berry 33 mg; Verbascum thapsus (mullein) leaf 31 mg; Achillea millefolium (yarrow) aerial parts 28 mg; Ulmus rubra (slippery elm) bark 27 mg; Capsicum annuum (capsicum) fruit 26 mg; Althaea officinalis (marshmallow) root 19 mg; Urtica dioica (nettle) leaf 17 mg; Quercus alba (white oak) stem inner bark 14 mg and Glycyrrhiza glabra (licorice) root and stolon 13 mg. Non-medicinal Ingredients: Gelatin and silicon dioxide.
Recommended Use:
Dosage (adults):Take 2 capsules twice daily with food 2 hours before or after taking other health products.
Risk Information: Keep out of reach of children. Do not use in excessive amounts. If overdose or accidental ingestion occurs, call a Poison Control Center immediately. Allergies may occur, in which case, discontinue use. Do not use if you are allergic to the daisy family; have a kidney disorder, heart disease, edema; are taking products containing diuretics, corticosteroids, licorice or if you are pregnant/breastfeeding. Consult a practitioner prior to use if you have diabetes, blood pressure problems, stomach ulcers/inflammation, liver/gall bladder diseases, intestinal obstruction or if you are taking blood thinners or protease inhibitors. Consumption of goldenseal with alcohol or other health products with sedative properties is not recommended. If symptoms persist/worsen, consult a practitioner. Stop use and seek medical attention immediately if you experience dizziness, confusion, muscle weakness or pain, abnormal heart beat and/or difficulty breathing. Laxative effect may occur
---
---
People Search These Products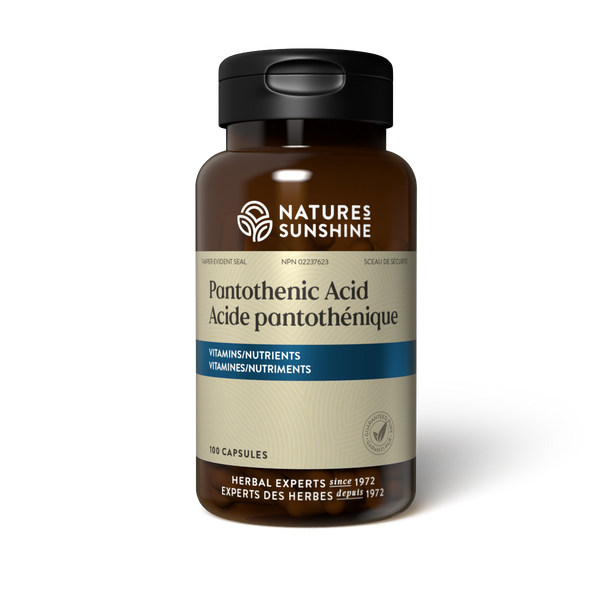 Pantothenic Acid (100 capsules)
$29.95 $32.95
---
 Save $8  + GET FREE SHIPPING: $24.71  Buy Now! Benefits: Pantothenic acid helps in tissue formation. Helps the body to metabolize carbohydrates, fats and proteins. An important member of the vitamin B complex. How It Works: Pantothenic acid, also known as vitamin B5, is part of the vitamin B complex...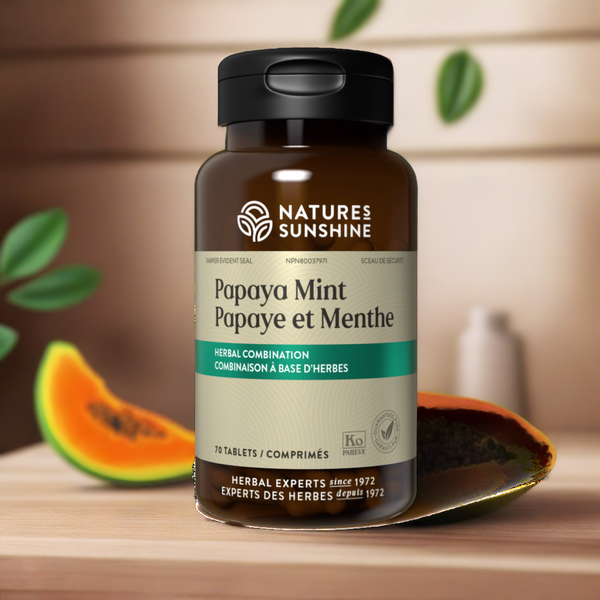 Papaya Mint (70 chewable tablets)
$21.95 $23.95
---
  BEST PRICE: $17.96 + FREE SHIPPING - Buy Now Benefits: Peppermint is traditionally used in herbal medicine to aid digestion and help relieve flatulent dyspepsia, nausea and vomiting. How It Works: Papaya Mint chewable tablets are to be taken before a meal to aid in digestion and relieve indigestive upset....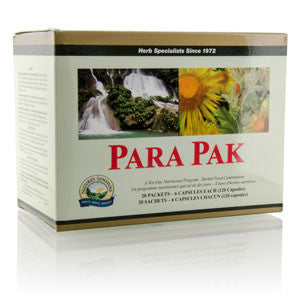 Para Pak (120 Capsules Kit)
$46.95 $51.95
---
  SAVE $12 + GET FREE SHIPPING: $38.96 BUY NOW! Benefits: Contains herbs known to destroy and expel a variety of intestinal parasites and worms. Black walnut is traditionally used in Herbal Medicine to help expel intestinal worms (vermifuge/anthelmintic) and eliminate ringworm (Tinea corporis). Caprylic Acid is a source of medium-chain...