Pantothenic Acid (100 capsules)
$29.95 ( $32.95)
---
Benefits:
Pantothenic acid helps in tissue formation.
Helps the body to metabolize carbohydrates, fats and proteins.
An important member of the vitamin B complex.
How It Works:
Pantothenic acid, also known as vitamin B5, is part of the vitamin B complex family and occurs in all living cells. It is synthesized in the body by the bacterial flora of the gut. Deficiencies may occur when the body lacks the gut flora needed to synthesize pantothenic acid. One of the primary roles of pantothenic acid is the metabolism of carbohydrates, fats, and proteins.
Ingredients:
Medicinal Ingredients: Each capsule contains pantothenic acid (Vitamin B5) (d-calcium pantothenate) 250 mg. Non-medicinal Ingredients: Dicalcium phosphate, cellulose, gelatin capsule and magnesium stearate.
Recommended Use:
Dosage (adults): Take one capsule daily with a meal.
---
---
People Search These Products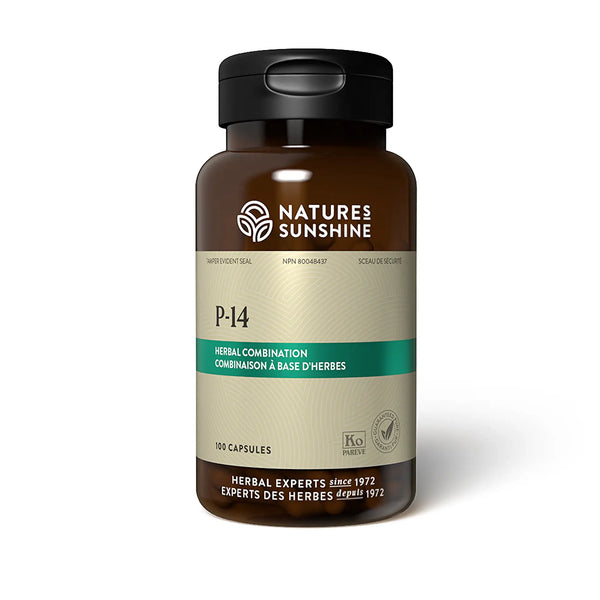 P-14 (100 capsules)
$44.95 $48.95
---
  BEST PRICE: $36.71+ FREE SHIPPING - Buy Now Benefits: Contains mucilaginous herbs that soothe irritated mucous membranes. Capsicum is traditionally used in Herbal Medicine to aid digestion. How It Works: Nature's Sunshine P-14 is a herbal combination containing 13 time-honoured botanicals to primarily support the digestive and intestinal system. P-14...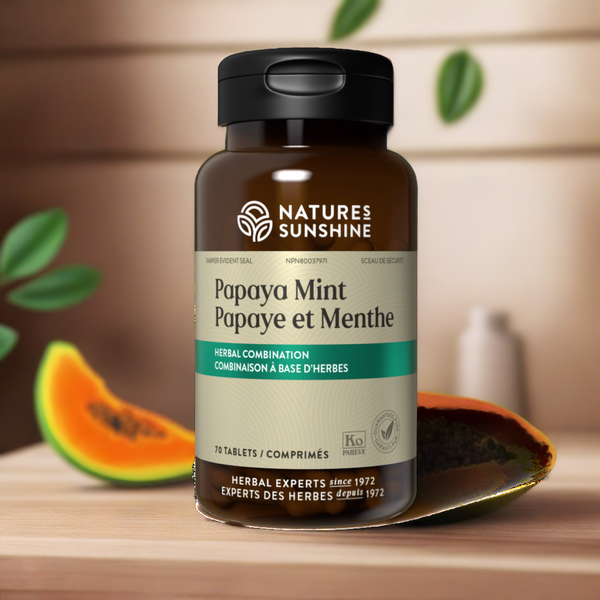 Papaya Mint (70 chewable tablets)
$21.95 $23.95
---
  BEST PRICE: $17.96 + FREE SHIPPING - Buy Now Benefits: Peppermint is traditionally used in herbal medicine to aid digestion and help relieve flatulent dyspepsia, nausea and vomiting. How It Works: Papaya Mint chewable tablets are to be taken before a meal to aid in digestion and relieve indigestive upset....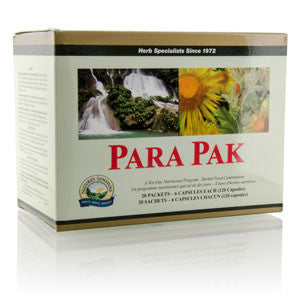 Para Pak (120 Capsules Kit)
$46.95 $51.95
---
  SAVE $12 + GET FREE SHIPPING: $38.96 BUY NOW! Benefits: Contains herbs known to destroy and expel a variety of intestinal parasites and worms. Black walnut is traditionally used in Herbal Medicine to help expel intestinal worms (vermifuge/anthelmintic) and eliminate ringworm (Tinea corporis). Caprylic Acid is a source of medium-chain...