Protease Plus (90 capsules)
$48.95 ( $52.95)
---
Benefits:
Helps digest proteins.
Digestive aid.
How It Works:
Protease-Plus provides proteases, digestive enzymes that break down proteins into amino acids for maximum digestive and intestinal support. Protease-Plus combines protease enzyme with plant-sourced concentrate for maximum effect.
Ingredients:
Medicinal Ingredients: Each capsule contains protease (Aspergillus flavus var. oryzae and Aspergillus niger) 203 mg (107 FCC SAP and 60,000 FCC units). Non-medicinal Ingredients: Beetroot red, gelatin and bentonite.
Recommended Use:
Dosage (adults): Take 1 capsule once daily with a meal.
---
---
People Search These Products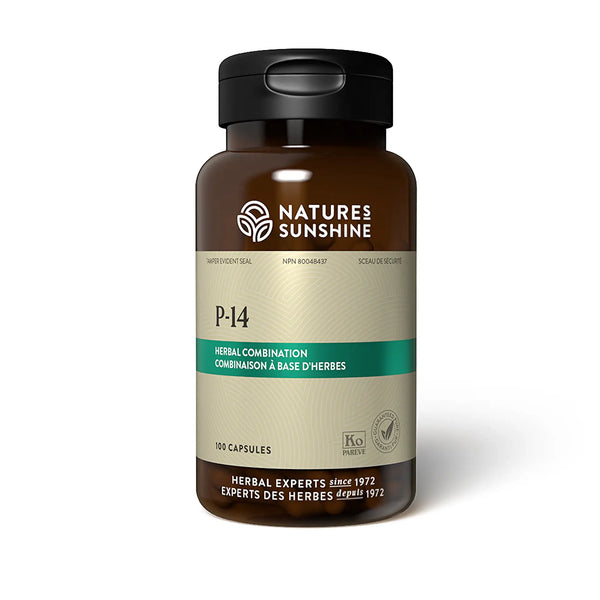 P-14 (100 capsules)
$44.95 $48.95
---
  BEST PRICE: $36.71+ FREE SHIPPING - Buy Now Benefits: Contains mucilaginous herbs that soothe irritated mucous membranes. Capsicum is traditionally used in Herbal Medicine to aid digestion. How It Works: Nature's Sunshine P-14 is a herbal combination containing 13 time-honoured botanicals to primarily support the digestive and intestinal system. P-14...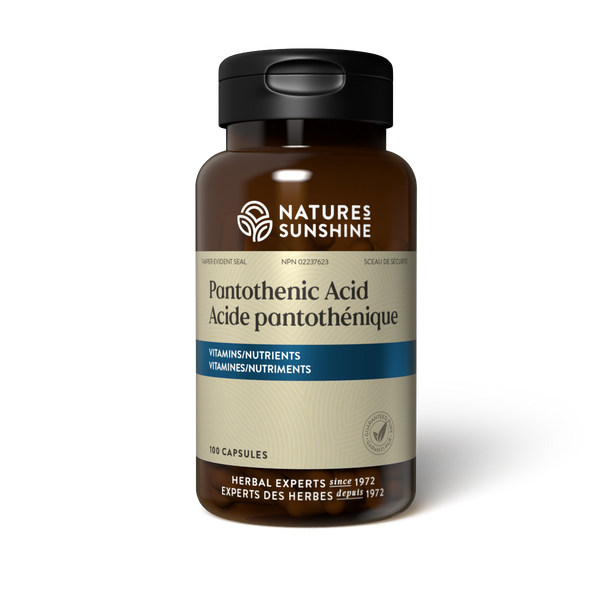 Pantothenic Acid (100 capsules)
$29.95 $32.95
---
 Save $8  + GET FREE SHIPPING: $24.71  Buy Now! Benefits: Pantothenic acid helps in tissue formation. Helps the body to metabolize carbohydrates, fats and proteins. An important member of the vitamin B complex. How It Works: Pantothenic acid, also known as vitamin B5, is part of the vitamin B complex...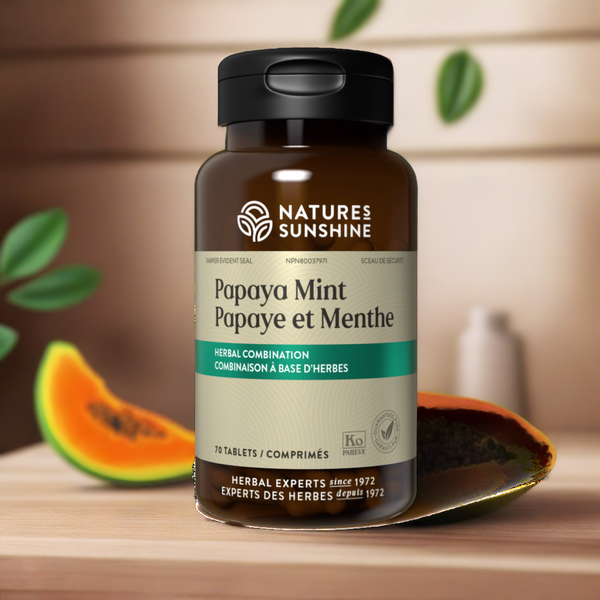 Papaya Mint (70 chewable tablets)
$21.95 $23.95
---
  BEST PRICE: $17.96 + FREE SHIPPING - Buy Now Benefits: Peppermint is traditionally used in herbal medicine to aid digestion and help relieve flatulent dyspepsia, nausea and vomiting. How It Works: Papaya Mint chewable tablets are to be taken before a meal to aid in digestion and relieve indigestive upset....