Psyllium (100 capsules)
Sold Out
 PRODUCT  DISCONTINUED 

Benefits:
Gives bulk volume and water content to the stools to promote elimination.
A herbal laxative which provides gentle relief of constipation and/or irregularity.
How It Works:
Psyllium Seeds is a bulk laxative supplement. Psyllium is a mucilaginous herb, whose tiny flea-shaped seeds (greek psylla means flea) can swell up to 14 times their original size when soaked in water. Psyllium seeds are derived from the native East Indian plantain. Psyllium seeds contain 10-30 percent mucilage. This mucilage lubricates and cleanses the areas through which it passes acting like a colon "broom," cleansing the intestines as it comes in contact with the waslls of the intestines.
Ingredients:
Medicinal Ingredients: Each capsule contains Plantago ovata (psyllium) seeds 600 mg. Non-medicinal Ingredients: Gelatin.
Recommended Use:
Dosage:Children and Adolescents (6-12 years):Take 1 capsule 3 times daily with a glass of water (250 mL).  Adolescents (13 and over) and Adults:Take 2 capsules 3 times daily with a glass of water (250 mL). Effects observed 12-24 hours after first dose and may take 2-3 days. Maintain adequate fluid intake. Take 2 hours before or after taking other medications.
---
---
People Search These Products
P-14 (100 capsules)
$44.95 $48.95
---
Benefits: Contains mucilaginous herbs that soothe irritated mucous membranes. Capsicum is traditionally used in Herbal Medicine to aid digestion. How It Works: Nature's Sunshine P-14 is a herbal combination containing 13 time-honoured botanicals to primarily support the digestive and intestinal system. P-14 contains the mucilaginous herbs slippery elm, mullien and...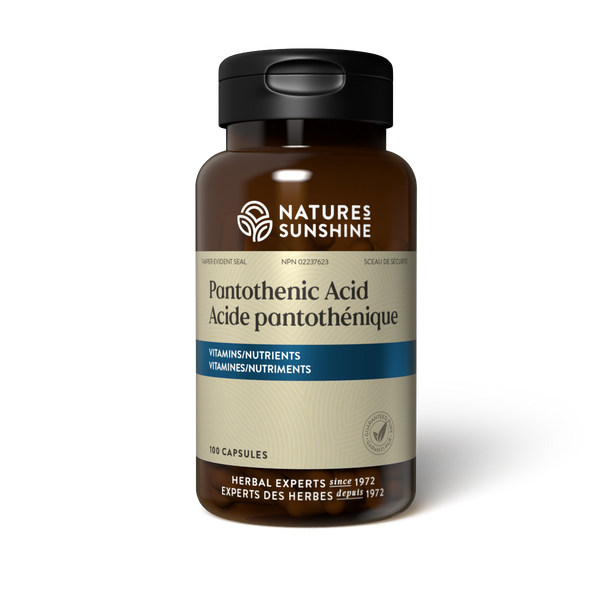 Pantothenic Acid (100 capsules)
$28.95 $32.95
---
LOWEST PRICE, PREMIUM CUSTOMERS: $24.71 + FREE SHIPPING. Click Here: Benefits: Pantothenic acid helps in tissue formation. Helps the body to metabolize carbohydrates, fats and proteins. An important member of the vitamin B complex. How It Works: Pantothenic acid, also known as vitamin B5, is part of the vitamin B...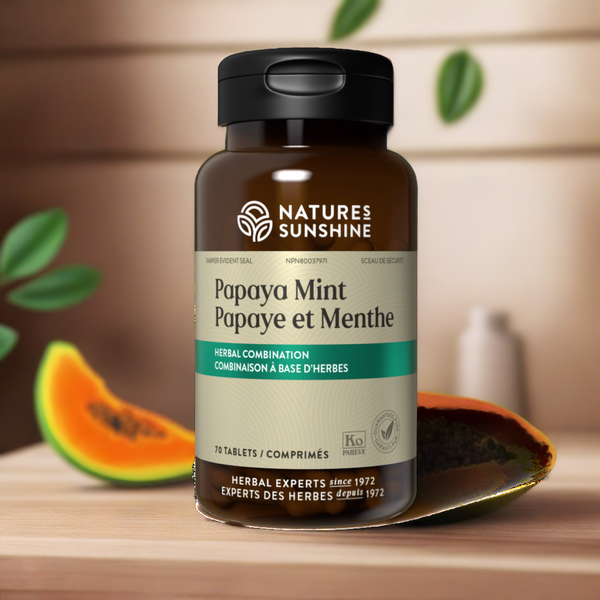 Papaya Mint (70 chewable tablets)
$20.95 $23.95
---
Benefits: Peppermint is traditionally used in herbal medicine to aid digestion and help relieve flatulent dyspepsia, nausea and vomiting. How It Works: Papaya Mint chewable tablets are to be taken before a meal to aid in digestion and relieve indigestive upset. They also make a great after-meal breath freshener due...