Ultra Trim (120 caps) (Formerly Ultra Therm CF)
Sold Out
Benefits:
Used to complement a healthy lifestyle that incorporates a calorie-reduced diet and regular physical activity for individuals involved in a weight management program.
Used in Herbal Medicine to help support cognitive function and to temporarily relieve symptoms of stress.
Source of antioxidants for the maintenance of good health.
How It Works:
In many cases weight reduction can be achieved by increasing the level of energy output (metabolism). A sluggish metabolism can be responsible for weight gain in the abscence of calorie restriction.
Ingredients:
Medicinal Ingredients: Each capsule contains citrus bioflavonoids (Citrus aurantifolia fruit, Citrus limon fruit, Citrus paradisi fruit, Citrus reticulata fruit and Citrus sinensis fruit) 135 mg of an extract standardized to 33 mg hesperidin; Sphaeranthus indicus (East Indian globe thistle) flower 150 mg and Garcinia mangostana (mangosteen) rind 50 mg combined in an extract standardized to 3% 7-hydroxyfrullanolide and 2% α-mangostin; Camellia sinensis (green tea) leaves 80 mg of an extract standardized to no less than 36 mg EGCG and no less than 78 mg total polyphenols; Rhodiola rosea (rhodiola) root 50 mg of a 10-20:1 extract standardized to 1.5 mg rosavins and Coffea canephora (green coffee) bean 20 mg of a 6-8:1 extract standardized to 9-11 mg total chlorogenic acid. <s< p="">
trong>Non-medicinal Ingredients: Gelatin, microcrystalline cellulose, magnesium stearate.
Recommended Use:
Dosage (adults): Take two capsules twice daily with food. Not be taken immediately before bedtime.
---
---
People Search These Products
UC-C (30 capsules)
$52.95 $57.95
---
 SAVE $14 + GET FREE SHIPPING: $43.46 BUY NOW! Benefits: A combination of Traditional Chinese Medicine ingredients. Deficient conditions in TCM. How It Works:Nature's Sunshine's Chinese herbal combinations are based on 5000 years of Chinese herbal tradition. Traditional Chinese Medicine (TCM), which includes the use of herbal medicine, continues to...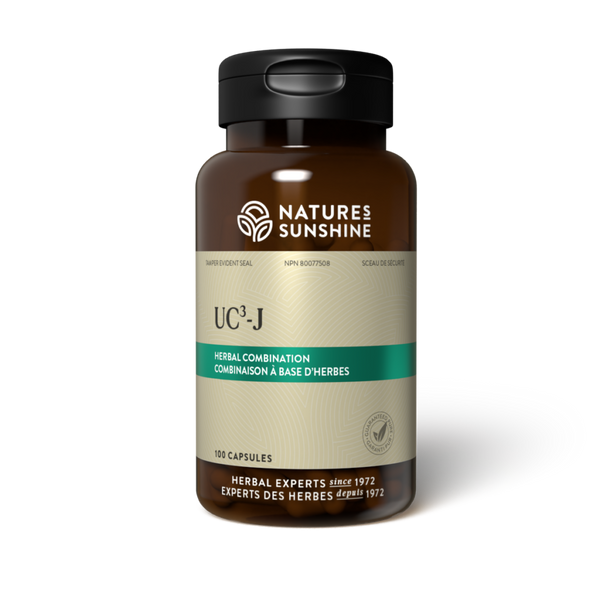 UC3-J (100 capsules)
Sold Out $25.95
---
Benefits: Chamomile is used in herbal medicine to help relieve inflammatory conditions of the gastrointestinal tract. Contains mucilaginous herbs. How It Works: UC3-J is a combination containing relaxing chamomile and soothing mucilaginous herbs to help relieve inflammatory conditions of sensitive mucous membranes in the gastrointestinal tract. Ingredients: Medicinal Ingredients:Althaea officinalis...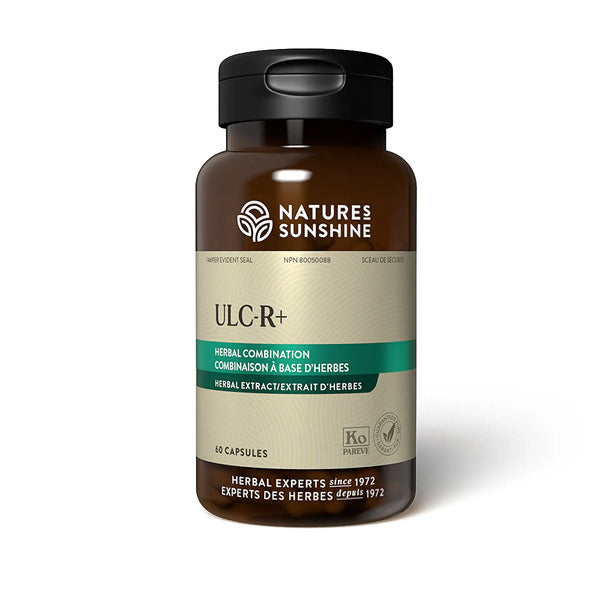 ULC-R+ (60 capsules) (Formerly HP Fighter)
$37.95 $41.95
---
SAVE $11 + GET FREE SHIPPING: $31.46  Buy Now! Benefits: Clove is traditionally used in Herbal Medicine as a carminative and stomachic, for the relief of digestive complaints, such as flatulence, nausea, and abdominal pain. How It Works: ULC-R+ contains five herbs that support healthy digestive function. Ingredients: Medicinal Ingredients:Each...